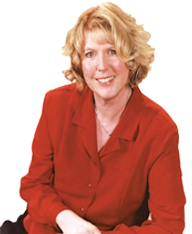 Patt Sendejas, author of Feng Shui for Career Women: The Ultimate Women's Guide to Advancing Your Career & Increasing Your Wealth is a California Certified Interior Designer.
Patt's 30 years of experience owning and operating her own interior design/architectural firm transitioned into a booming consulting business, allowing Patt to introduce her clients to the ancient Chinese "nature science" philosophy that identifies personality traits and the energies within buildings known as Traditional Feng Shui.
The Feng Shui Crash Course developed from the interest of Patt's consulting clients who experienced sudden wealth, quick home sales, improved health, and more harmonious relationships, almost immediately after applying the suggestions Patt gave based on this ancient "nature science". Patt was invited to teach all design courses along with Feng Shui at a local community college, and she realized that by creating an online course, students could progress at their own pace.
This course has taken several years to develop and is based on Patt's design, architecture and Feng Shui education and experience.   When you become aware of Traditional Feng Shui, you achieve greater success in your home life, business, and in your personal relationships. Patt's clients feel empowered and move forward with confidence and clarity. Knowledge is power!
When your environment feels good, the energy flows and everyone in the space benefits.

Patt Sendejas, CA Certified Interior Designer, is a graduate of UCLA's Environment and Interior Design Program in addition to having a Bachelor of Art  in Design from California State University Northridge. For information on your environment, more about Patt's design consultations and testimonies from Patt's clients visit: www.WithinYourSpace.com